Description
The ground-breaking KTA-200M Mono Power Pack Amplifier produces 400-watts of Alpine's Exclusive Dynamic Peak Power for big subwoofer power in a small space.
Whats more, the KTA-200M Power Pack Mono amplifier perfectly pairs with the
iLX-407A
7" audio visual receiver (sold separately). By utilising the ultra-shallow chassis design of the head unit the amplifier mounts seamlessly onto the back of the chassis. This innovative space saving design, delivers incredible power output and dynamic sound—making the PowerStack duo an industry first.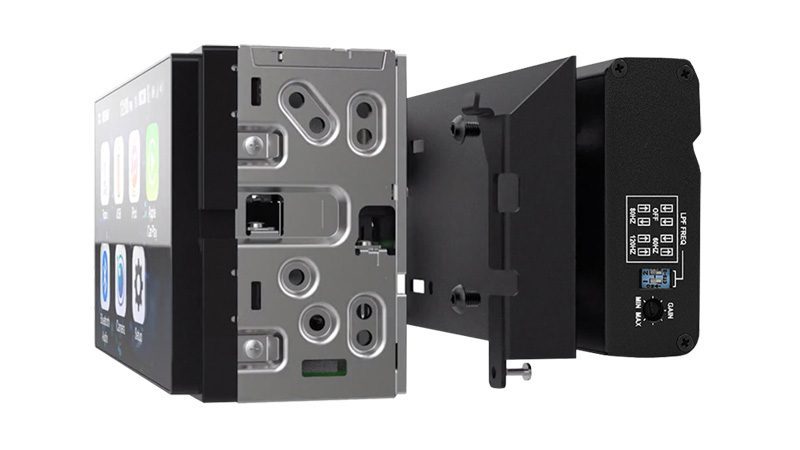 Big Sound Small Space
Utilising Alpine's exclusive Dynamic Peak Power (DPP) technology, the 200-watt KTA-200M delivers bursts of power to meet the peak demands of your music effectively rising to 400-watts and then rolling back to maintain efficiency. The result is crisp, clean music at all volumes.
Simple way to add BASS
If you're craving the impact of bass in your sound system but don't have the room in your budget or vehicle for a traditional amplifier, start your journey to better sound with the compact KTA-200M. With the highest performance value on the market, this mono-power amp provides an easy upgrade path to add more bass to your sound system.
Dimensions
Without brackets: 89mm(W) x 36mm(H) x 181mm(L)
With brackets: 89mm(W) x 39mm(H) x 198mm(L)