Description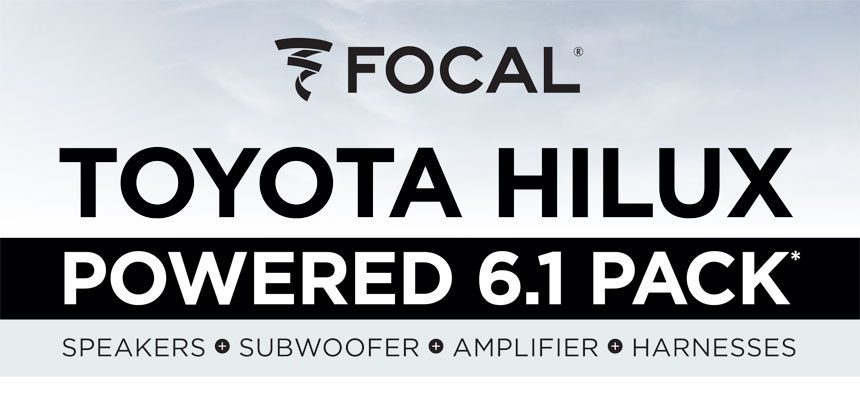 This new Focal Inside 6.1 powered audio system upgrade pack includes everything required to vastly improve your factory Toyota Hilux speaker system!
Included in this Focal Inside Speaker, Sub and Amp Pack is:
ISTOY165 Front 6″ Split system.
ICTOY165 Rear 6″ Coaxial speaker system.
PSB200 8″ Subwoofer Mounted in a Sealed Enclosure with grille
Impulse 4.320 Amplifier. 2 x 55 Watts RMS to Front Speakers and 1 x 160 Watts RMS @ 2 Ohm to the Subwoofer
The speaker drivers feature Polyglass technology, which delivers well defined midrange and bass, and the Aluminium inverted dome tweeter, a Focal technology that provides perfect treble reproduction.
Installing this kit does not require any soldering, cable trimming or vehicle modification.
This kit is designed for vehicles that have tweeter slots. ***Surface mount tweeter kits or new vehicle tweeter pods can also be purchased
Acoustic insulation (such as FOCAL BAM) can also be added to improve the sound of these speakers.