Description
GMF4x4 bonnet antenna brackets are designed specifically to suit the Ford Ranger Wildtrak (2011-2022) with a rear roller shutter
The unique brackets bolt directly to the Passenger or Drivers side shutter rail tracks
These brackets do not affect the opening of the shutter.
They are pressed 3mm Stainless steel Strongest on the market!
No Drilling, simply bolts on using the factory roller shutter tracks and bolt locks.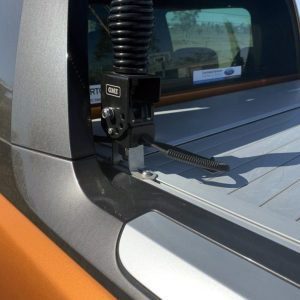 Note: All 4wd UHF Antennas will fit perfectly on these brackets.
Also available to suit Next-Gen (RA) Ranger here.