Description
Our Advanced ICE Integrated Navigation system, seamlessly integrates HEMA 4WD digital maps into Kenwood DDX/DMX Non-Navigation Multimedia units. The system is completely offline, meaning no reliance on a mobile phone or 4G connection, and it comes pre-loaded with the complete digital collection of Hema Maps.
Once the Navigation System is connected to the Kenwood Head Unit, the red Navigation Icon on the screen will allow the HEMA maps to be easily accessed.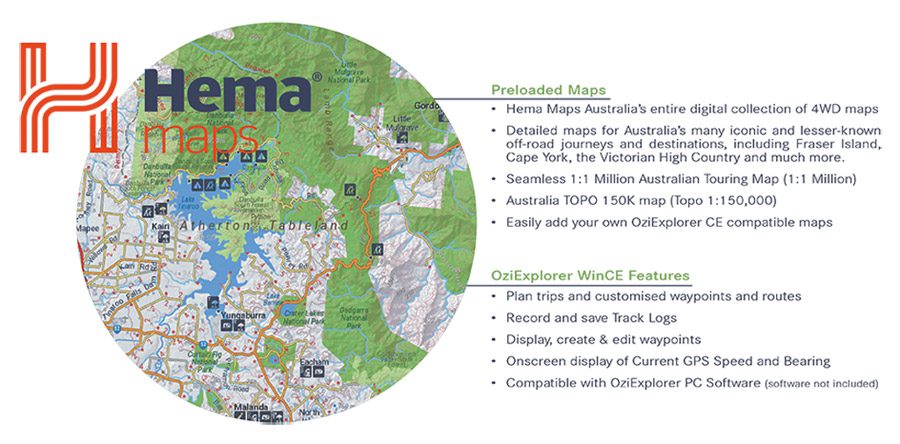 Compatible with the following Kenwood DDX/DMX (Non-Navigation) Units:-
New 2020 Models now compatible
DDX9020DABS
DDX920WDABS
DMX8520DABS
DMX8020S
DMX820WS
DDX419BT
Previous models compatible
DDX4018BT
DDX4019BT
DMX7018BT
DMX718WBT
DMX7019BT
DMX719WBT
DMX8019S*
DDX9017DABS
DDX917WS
DDX9018DABS
DDX918WS
DDX9019DABS
DDX919WS
*Please Note:- DMX8019DABS is not compatible.