Description







KENWOOD's feature packed multimedia receiver combines a 7″ touch screen display with superior sound quality features, making it the perfect complement for your in-car life. You can enjoy FM / AM / DAB+ Digital radio / USB and even wirelessly control music from your favorite streaming service like Spotify or Navigate to where you need to with Google Maps or Waze.
Smart and Comprehensive Control with Apple CarPlay
Apple CarPlay is a safer way to use your iPhone in the car. Simply talk to Siri or touch the receiver's display to get directions from Apple Maps, make phone calls, listen to voicemail, send and receive texts, and listen to music, all in a way that allows you to stay focused on the road. With the latest iOS version (iOS 12.0 and higher), 3rd party navigation apps like Google Maps™ and Waze™ are also supported. New KENWOOD Wi-Fi receivers now support Apple CarPlay wirelessly (compatible phone required)
Android Auto via USB
Android Auto via USB Android Auto is a simpler way to use your Android phone in the car. You can enjoy features of your Android phone including Google Maps, Waze and more. Some features, applications and services are not available in every region. For details, see: www.android.com/auto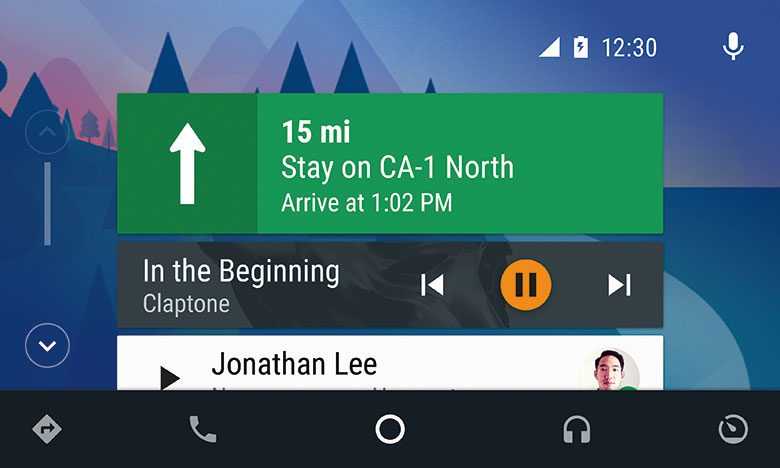 Music Mix – High Quality Audio Streaming x 5 devices
Up to 5 Bluetooth devices can be paired to the head unit at the same time. You can enjoy audio streaming just by switching the devices among your passengers.
2-Phone Hands Free Calling Ready
While you are connected through Bluetooth, with a touch of a button you can switch between two phones.

High-Resolution Audio Wireless
High-Resolution Audio is high-quality sound that exceeds CD standard. High-Resolution audio captures and beautifully expresses all the details of your favorite music. Through ultra-high and low frequencies, immerse yourself in a rich and high-quality listening experience. Select KENWOOD receivers now support Hi-Resolution Audio Wirelessly via LDAC. LDAC is an audio coding technology that enables the transmission of High-Resolution Audio over a Bluetooth connection.


Optimal Sound Performance with 13 Band Graphic EQ and Time Alignment
Use the graphic equalizer to tailor the sound quality to your unique tastes. Additional sound staging is available with the Time Alignment feature, designed to provide optimal sound performance.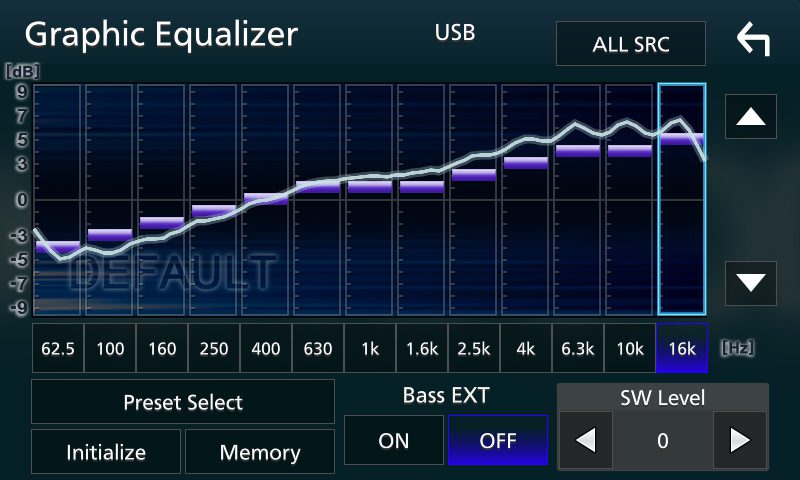 3 Camera Inputs
To enable a smarter driving experience, receivers featuring 3 camera inputs allow for the utmost in convenience, flexibility, and safety. With 3 camera inputs, you can connect a front camera, a KENWOOD dashboard camera (DRV-N520 sold separately), and a rear camera.
Alternatively, 3 camera inputs support several other configurations, including the connection of 2 blind spot cameras and a reverse camera. Camera switching is available using on screen controls and manual switchers .The KENWOOD CA-C3AV cable (sold separately) is required to use the 3rd camera input.