Description
If looking for a discreet yet powerful auxiliary high beam driving light install for your D-Max, then look no further than a pair of Linear-6 high-performance spotlights from Lazer Lamps, discreetly and securely mounted behind the front grille. The lights are secured behind the grille, utilising our Grille Mount Kit for model year 2021+ vehicles, providing for a fully road legal installation that will leave you finding excuses to go out at night!
Designed for our Linear-6, the lights mount in pairs to the metal support bar behind the front grille. Utilising stainless steel mounting brackets, the installation is quick and simple to complete with supplied fitting and wiring instructions.
The Linear-6 Elite option has double the light output of the standard model, 1 lux is delivered to 400m, with a 42 degree left/right spread of light which leaves little to the imagination come nightfall.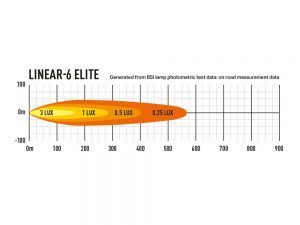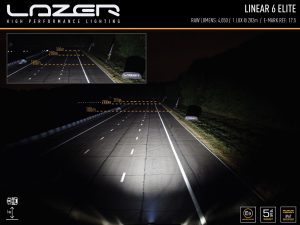 With no compromises in component parts or production techniques, as with all Lazer products, we have taken every step to maximise lighting performance, and build quality, to ensure your lighting installation remains in excellent condition for years to come, backed up by our comprehensive 5yr warranty.
Where the vehicle has Xenon or LED headlights as standard, it may not be possible to detect a 12V high beam signal. In these instances it will be necessary to complete the electrical installation using a Lazer CAN Interface. You can also get a contactless reader to allow you to get can data without cutting into data wiring in the vehicle.