Description
Light It Up!
Take control of your ride with Stinger enLIGHT10! Personalize cars, boats, golf carts, and more to match your style. Unlike standard RGB lighting, the enLIGHT10 features a dynamic RGB configuration for the true custom lighting patterns.
Designed for the Elements
Thick weatherproof covering makes these ideal for marine, power sports, RV, ATV, UTV, or any application that needs to withstand the elements.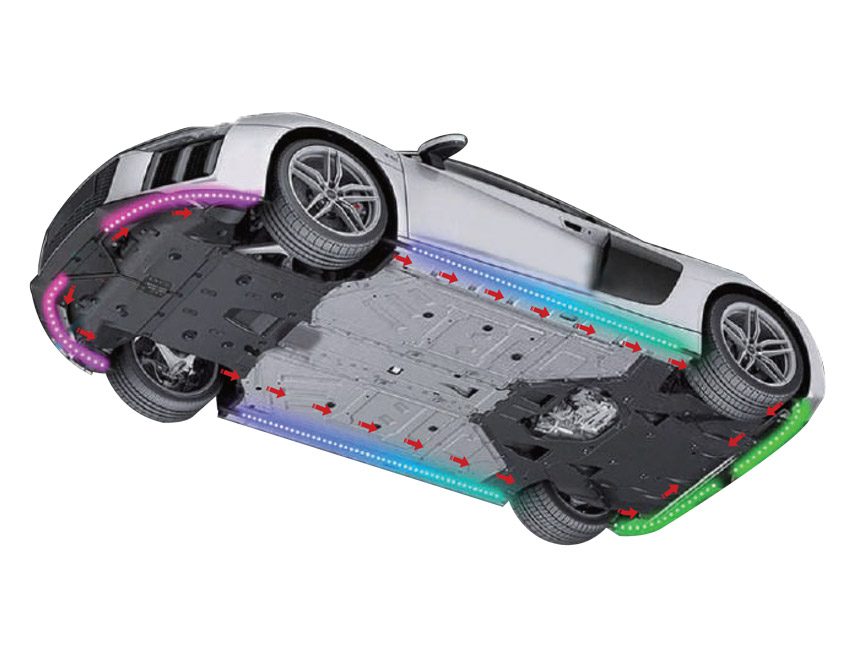 Perfect Fit
Can be mounted virtually anywhere. Use as an undercar LED kit, interior LED lighting or trunk / boot installations!
You're in Control
Control your enLIGHT10 lighting system with the included RF remote control, via our downloadable ENLIGHT10 Application (available on iOS or Android), or direct control on the Stinger HEIGH10 Infotainment menu!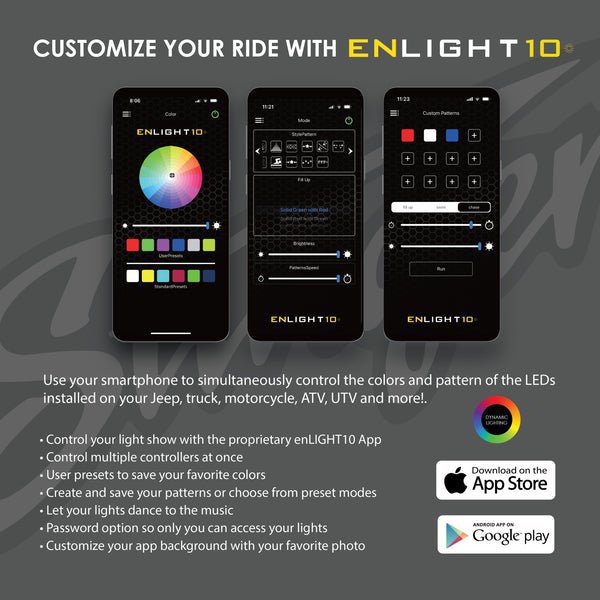 Features
Endless dynamic color combinations and patterns
Control your light show with the proprietary Stinger enLIGHT10 app
HEIGH10® compatible so you can adjust your lighting directly from your infotainment system
IP65 waterproof rating for the most extreme environments
Rugged watertight connections
Strips can be cut every 2″ and applied with included 3M® adhesive pad
Good for interior or exterior configurations
What Do You Get?
The Stinger SPXDUBKIT comes with
2x 155cm LED Strips (Can be used for vehicle side)
4x 52cm LED Strips (Can be used front and rear)
6x 10' Extension Harnesses
1x SPXDBTC (Bluetooth Controller)
1x RF Remote Control
18x Mounting Brackets
43x Mounting Screws
1x 1.5"x 2.5" 3M® Adhesive Pad
14x 8" Zip Ties