Description
The UH6060 is the ultimate in compact UHF communications with a trade quality build and engineered for rugged Australian and New Zealand conditions. Uniden's reliability and experience in UHF makes this unit ideal for the professional who needs to keep in touch with the outside world. The UH6060 offers the finest components, engineering and styling, just what you would expect from Uniden.

Equipped with a Remote Speaker Microphone with a built-in LCD Backlit Screen allows flexible control of all functions and features remotely with one touch buttons (Instant, Call, Mon and EMG Buttons) on the mic.
The UH6060 is a 5W unit with some excellent features including 7 Colour LCD to suit your vehicle interior, Dual Channel Watch and Duplex Capabilities for Extended range.
This bundle comes with some great accessories including a Remote Speaker MIC, Microphone Hanger and quick release RJ45 Pass Through with LED illumination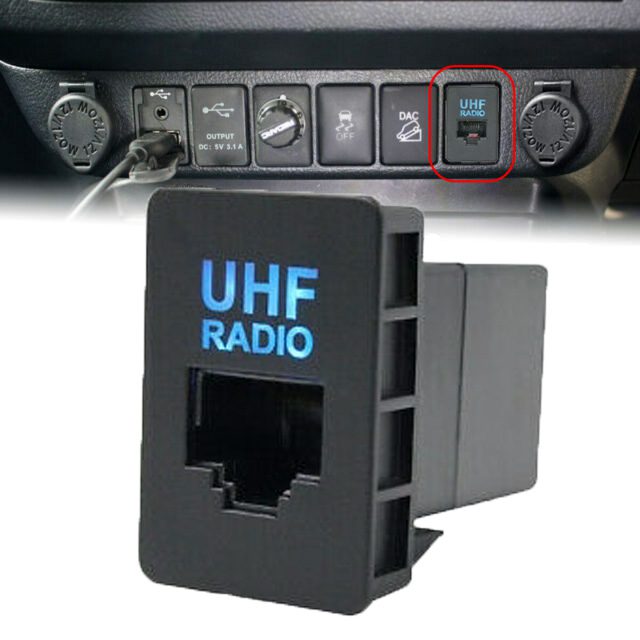 Also included in the bundle is the AKU4RD thick and "stumpy" Radome Antenna featuring a 60cm detachable mast and stainless steel barrel spring. Engineered and designed for high terrains and city environment, this rugged and durable antenna will suit all your driving needs. Ground independent allows for versatile installation and a 4 dB gain with a 4.5 m low loss coax cable provides excellent performance..
Specifications:
Designed and Engineered in Japan
80 Narrowband Channels
Size: 110mm (W) X 112mm (D) x 28mm (H)
Remote Speaker Microphone with built-in Large 7 Colour LCD Backlight
5 Watt Transmission Power
Dual Speaker with Synchronised Volume (Speaker at Base and MIC)
1.5m Extension Cable
Signal Strength and RF Power (S/RF) Meter
Instant Channel Programming and Recall
Open / Group Scan
Dual Watch
Monitor On/Off Function
Duplex Capabilities
Key Beep On/Off Function
Busy Channel Lock-out Function
Roger Beep Function On/Off
Calling Tone Function
Auto Squelch
Volume Control
Optional External Speaker Jack
CTCSS / DCS codes
Included in the box:
– 1 x UH6060 Radio
– 1 x Remote Speaker MIC
– 1 x 1.5m Extension Cable
– 1 x Microphone Hanger
– 1 x DC Power Cord
– 1 x Quick Release Bracket
– 1 x Owner's Manual
– 1 x AKU4RD Black Spring Base Antenna Kit – 60.5cm
– 1 x GMF Black Power Coated Stainless Steel Bonnet Bracket.