Description
Alpine introduces the all-new Alpine Status sound system: using the same engineering and design concepts drawn from the third generation, Ultra High-Resolution AlpineF#1Status system, Alpine created "Alpine Status" to achieve High-Resolution Sound at a more approachable and accessible price point. The Alpine Status system is also extremely flexible: all components can be purchased and used in "stand-alone" configuration.
The HDA-V90 Hi-Res Audio certified 5 channel amplifier redefines the industry benchmark in sound performance, delivering true high-resolution sound reproduction. The all-new digital design provides huge amounts of power output and an extraordinary damping factor making these amplifiers class-leading in every way. With performance at the highest standard, the HDA-V90 has a frequency response of 10-60kHz and a CH1-4: >500, CH5: >1,000 dampening factor to deliver high power output with precision, as well as a superlative high-definition sound experience.

Hi-Res Audio Made Accessible
The Alpine Status system features many technologies, components and materials of the AlpineF#1Status system to achieve ultra-high-precision music reproduction – at an affordable price tag. It is designed to play music tracks at 192kHz / 24bit format, which are widely accessible in many online stores and streaming platforms. High-Res Audio playback of 192kHz / 24bit allows Alpine Status to create a heightened listening experience in the vehicle that emulates the feeling of an intimate recording studio session.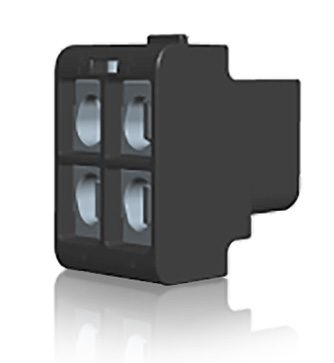 Power and Speaker Connectors
The HDA-V90 features Alpine's quick-connect power and speaker connectors for a safe and easy installation. The one-sided terminal layout and top-panel sound controls provide the user quick access to controls on the amplifier.


Specifications
RMS Continuous Power
100W x 4 + 500W x 1ch [2Ω@14.4V]
75W x 4 + 300W x 1 [4Ω@14.4V]
THD+N ≤0.02% (10W), ≤0.07% (Rated Power)
S/N Ratio CH1-4: >105dB, CH-5: >104dB
Input Impedance: 10k ohms
Frequency Response (-3dB) 10-60kHz (Hi-Res)
Damping Factor CH1-4: >500, CH-5: >1,000
Dimensions
Width: 297.0 mm
Height: 50.8 mm
Depth: 192.0 mm
Weight: 3.2 kg