Description
Alpine innovation continues with the unique design of the Halo 9, delivering a revolutionary 9" high-definition touch-screen that fits directly into any dash with a 1DIN or 2DIN slot. The iLX-F309E brings a large screen to a variety of vehicles without the need for custom installation, the super-slim display hovers over the dashboard providing a sleek and classy look.
Adjustable Display Angle and Height
The iLX-F309E provides flexibility when installing. The display can be angled from +45 degrees to -20 degrees and the height can be adjusted +/- 3cm to match a wide range of dashboards. The display gets locked in delivering no movement when using the unit. You can also adjust the distance of the display to your dash with a 20mm range. The pictured KAE-1DPLT mounting plate is bought separately for 2 DIN installations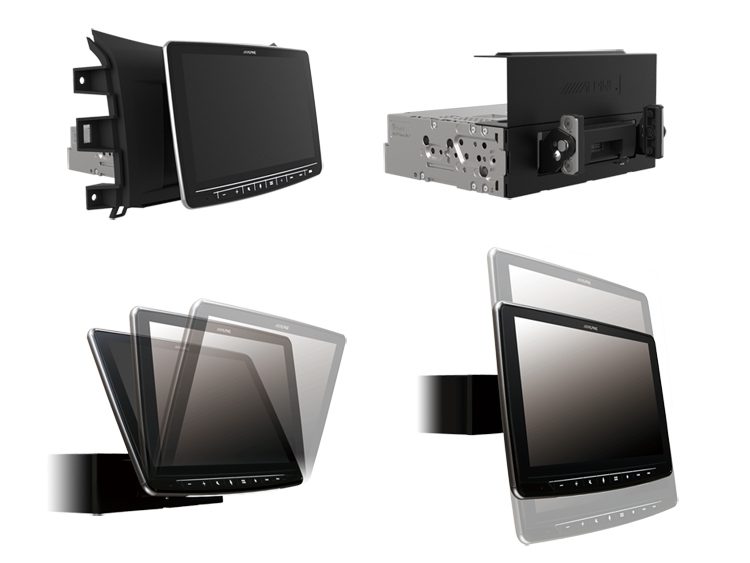 Apple CarPlay and Android Auto
Equipped with Apple CarPlay and Android Auto you have a multitude of smartphone options available you can get directions, make calls, send and receive messages and listen to music all in a way that allows you to maintain full focus on the road. Users can control elements of their smartphone through the 9″ capacitive display or activate Siri and Voice Recognition for minimised distraction.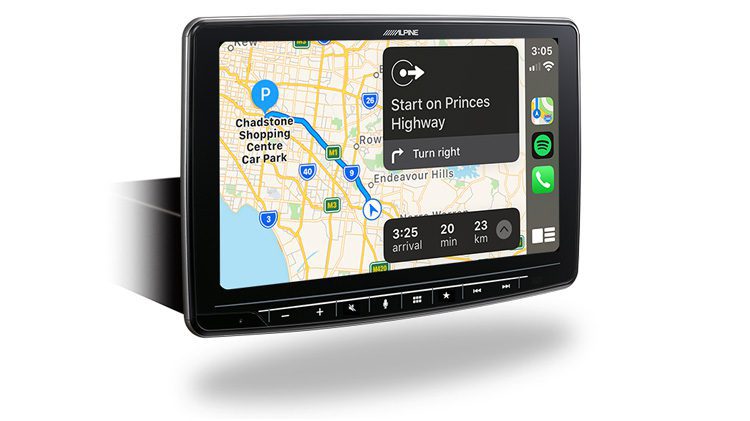 Digital Radio Stations
Enjoy all your favourite audio with a limitless amount of options such as Spotify, iHeart Radio, Podcasts and even DAB+ digital radio providing a wide range of digital only radio stations.
HDMI / USB Connectivity
A wide range of entertainment options are made possible through the iLX-F309E with HDMI and USB connection allowing for high quality video and audio playback. What's more DVD and CD's can be played back in high resolution with the optional DVE-5300 optical drive.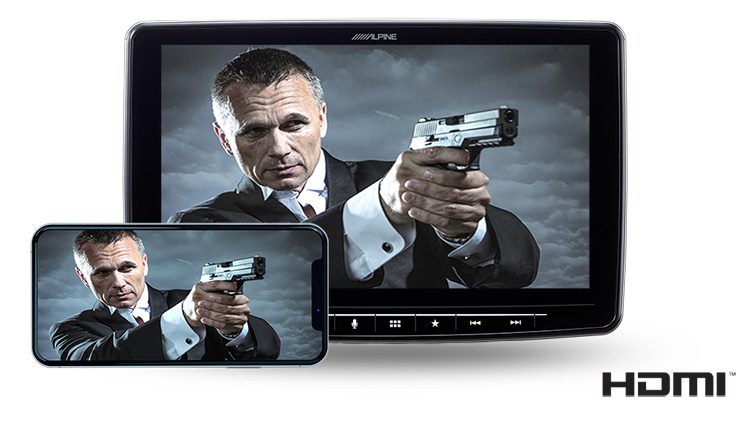 RCA Camera Connection 
The iLX-F309E provides the opportunity to add a reverse camera via the RCA input. Add a direct camera via the optional KCX-C2600B Camera Expansion Box. This will allow a wide view of obstacles such as pedestrians and obstructions behind your vehicle.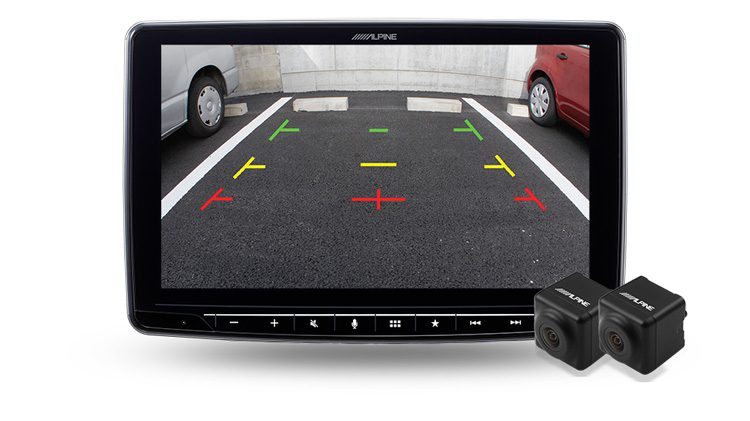 Screen Protector
The optional KTX-HF9 is designed to perfectly match the sleek lines and tapered edges of the Alpine Halo 9. The screen protector follows the delicate curves of the screen to ensure a seamless fit and improves visibility by reducing sunlight reflections and finger prints.