Description
Alpine innovation continues with the unique design of the VE Series 1 Sports dash kit. Paired with the iLX-507A 7″ touch-screen this solution directly fits into the factory location of a SV6, SS, SSV, GTS, CLUBSPORT and MALOO dash. Also accommodating the new HVAC LCD controls this total system provides a sleek and classy look.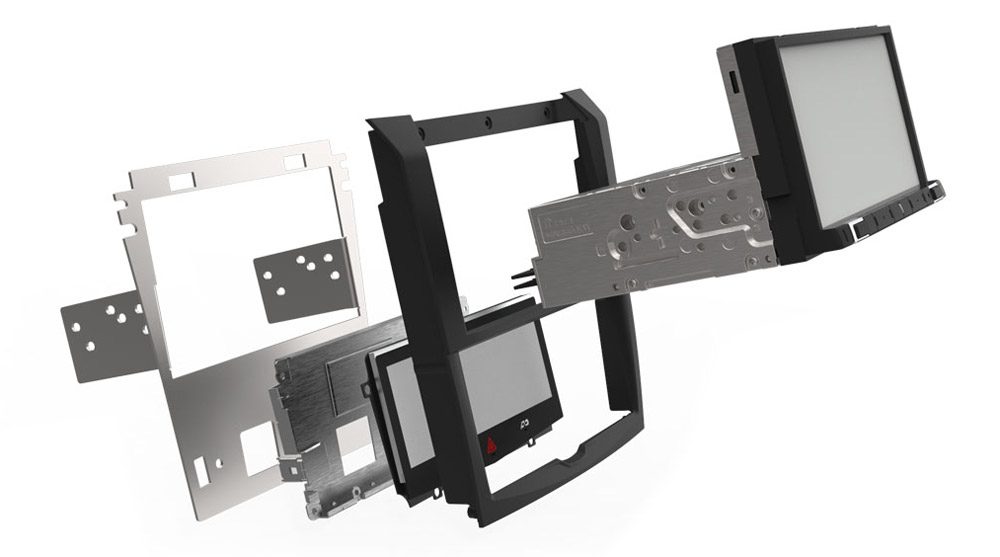 Fully Customisable HVAC Control
The very responsive 7″ diagonal LCD touch screen display has automatic climate detection, custom colours, start up screen customisation, vehicle build / health info and a dynamic sports display. Sports features include Speed (KM/H), RPM, Gear Status (AT only), Clutch Dial (MT only), Steering Angle, Acceleration (%), Brake (%), Lap Timer and Shift Light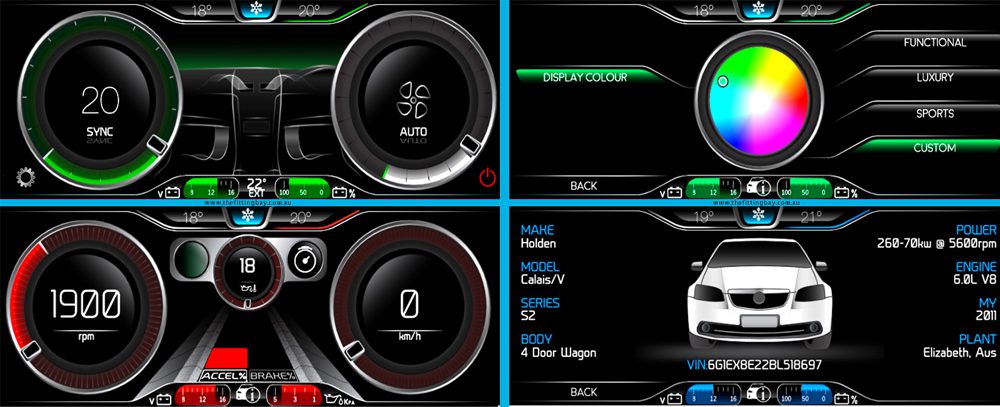 The Alpine iLX-507A Next-Generation 7″ multimedia receiver provides the latest in-dash technology in a traditional double din fitment. A modern upgrade on the award winning iLX-702D this boasts wired and wireless Apple CarPlay / Android Auto, Hi-Res Audio and a stunning WXGA capacitive display for advancing your in-car technology experience.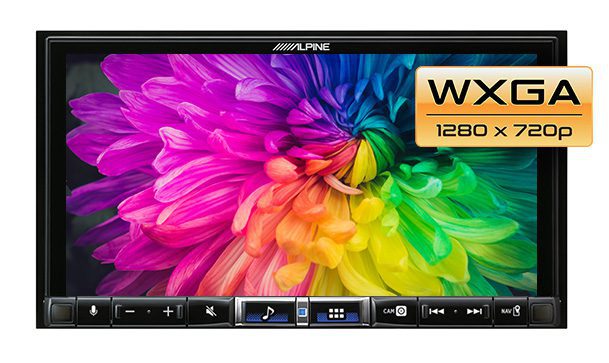 Apple CarPlay® (Wired & Wireless)
The iLX-507A Works with Apple CarPlay® and lets iPhone users make and receive calls, access text messages, play music, and get directions in a way that allows them to stay focused on the road. Apple CarPlay® is accessed through the capacitive touchscreen or the mic button to activate Siri voice control and is compatible with iPhone 5 and later.
Android Auto™ (Wired & Wireless)
The iLX-507A includes Android Auto and works with the Google Assistant (requires both a USB cable and Bluetooth connection; requires an Android phone running 5.0 [Lollipop] or higher and the Android Auto app). To access the Google Assistant on Android Auto, say "OK Google" or select the mic button. Google Assistant in Android Auto allows users to play their favorite music, get driving directions to their destination, interact with smart home devices, and reply to text messages – hands-free.

Hi-Res Audio
Experience incredible music detail with Hi-Res Audio Playback. High-precision music reproduction brings out the full potential of every song and makes every drive feel like an intimate recording studio session with your favorite artist. Access your favorite songs on popular Hi-Res streaming services like Apple Music, Tidal, Amazon Music HD, and more. The Alpine Halo9 plays Hi-Res music at it's intended spec of 96kHz/24Bit via a wired USB connection to a smartphone or wirelessly through Bluetooth connection. You can also purchase and download Hi-Res music files onto a USB drive from platforms like HDtracks and plug directly into the Alpine Halo9 for Hi-Res playback.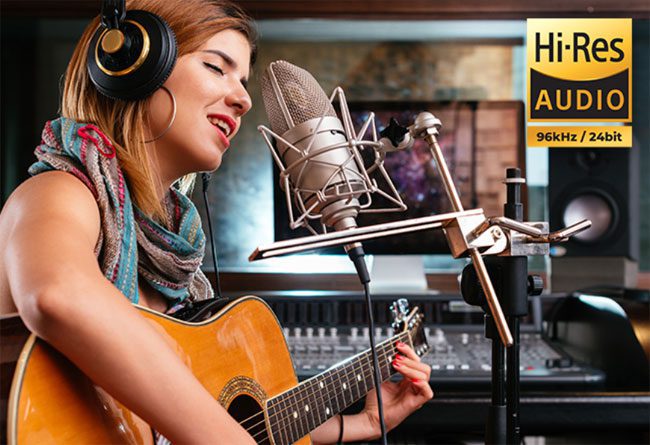 Expansive Onboard Audio Tuning
Get the most from your music by using the 13-band parametric equaliser and 6 channel time alignment feature to customise the sound the way you want it. The iLX-507A also features dedicated front, rear and subwoofer 4V preamp pre-outs
DAB+ Digital Radio 
DAB+ provides you with a range of quality digital only stations that you can search by station name. DAB+ offers clearer sound and improved reception, achieving a noise free, crystal clear radio listening experience.
HDMI and USB Connectivity 
A wide range of entertainment options are made possible through the iLX-507A with HDMI and USB connection allowing for high quality video and audio playback. The high-speed USB charging ensures your smartphone battery is healthy while the connection provides a multitude of source options, iPod or iPhone, and other devices to playback audio and video files. Furthermore, MP4 and AVI memory stick files are played up to HD 1080p with superb clarity. What's more DVD and CD's can be played back in high resolution via the HDMI port with the optional DVE-5300 optical drive. *Check iPhone HDMI compatibility for compatible devices.
Dual Camera Input (Direct-RCA)
The iLX-507A has the option to add-in dual cameras (sold separately) enabling the connection of a rear camera and an additional side or front camera for easier parking and safety. Distance guidelines are also selectable.