Description
For all 70 Series enthusiasts who demand the ultimate in-car experience, Alpine's all-new i905-LC70 has been engineered with cutting-edge design to elevate the in-cabin aesthetic. The high definition WXGA 9" display acts as a stunning new centrepiece to the interior, integrating seamlessly whilst also showcasing design cues in-line with the 70 Series rugged history. Discover an industry-leading innovation masterpiece, delivering unmatched quality and value for the ultimate 21st century off-road lifestyle.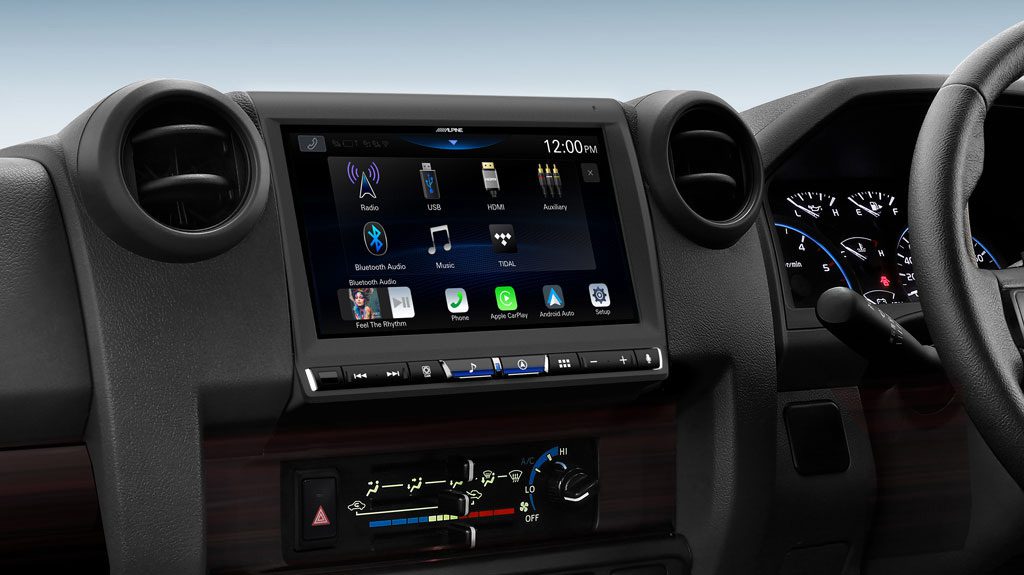 Smartphone Navigation
The wireless Apple CarPlay and Android Auto works seamlessly with the included GPS and Glonass antenna to provide an accurate navigation experience. With voice control you can set your destination or use the display to type in a location and begin driving. Plus, voice guidance gives you turn-by-turn instructions to keep you on your designated route.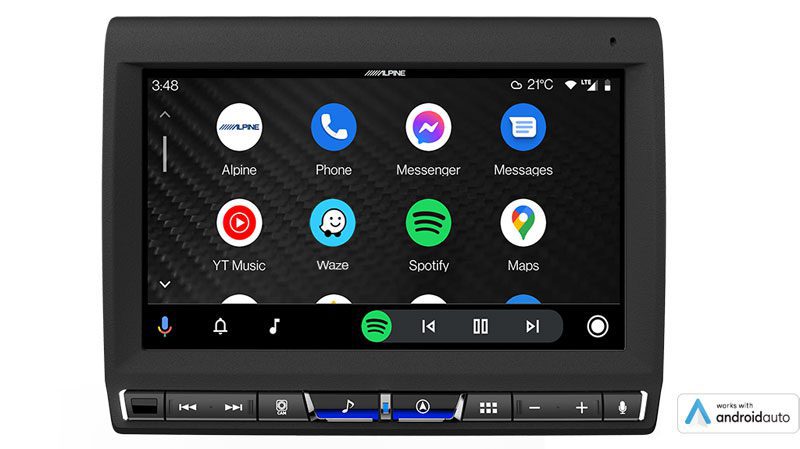 Android Auto
Being equipped with the convenience of wireless Android Auto, the i905 lets you bring the ever-expanding apps into the dash of your car. From either the display or voice command you can make calls, send and receive messages, play music apps or set a destination via Google Maps or Waze.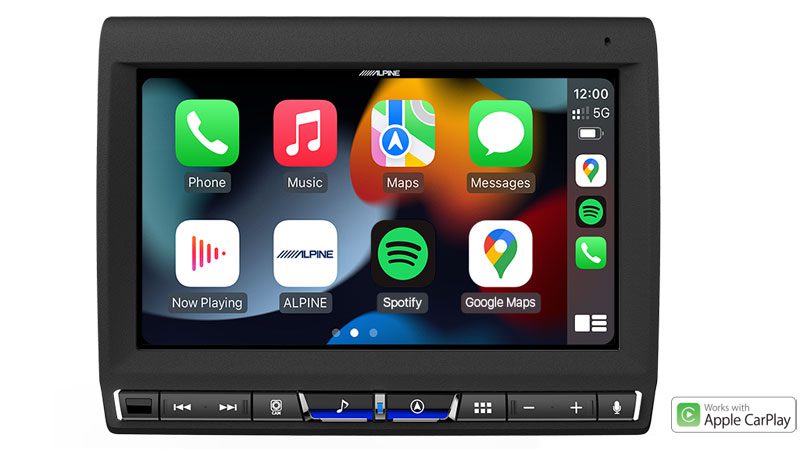 Apple CarPlay
Also featuring wireless Apple CarPlay, the i905 brings your apps to life through the 9″ display. Listen to your favourite music apps such as Spotify or Tidal, plus make calls, get directions with maps, receive messages and see your calendar all while using the display or voice control.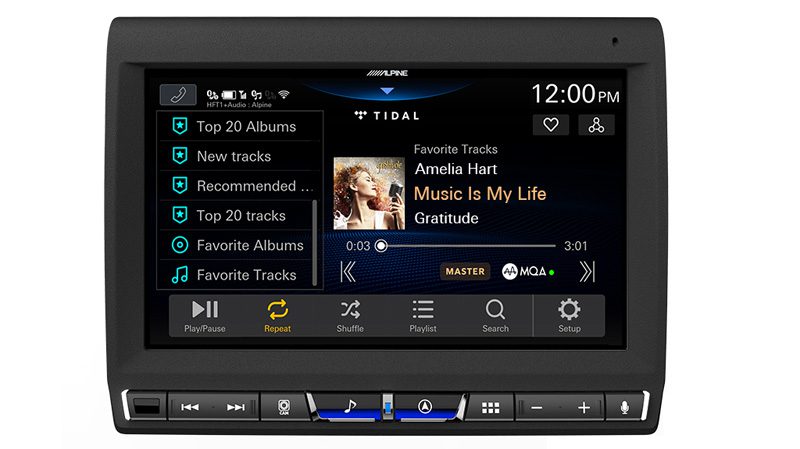 Audio Streaming Apps
With TIDAL now built-in, soak in your favourite songs with a new level of fidelity and elevate your music streaming experience in wireless Hi-Res audio like you've never heard it before. For those with a large existing library of Hi-Res audio content that is also supported up to 96kHz 24bit.
Also access the worlds music library with millions of tracks and episodes available on Spotify. When using Apple CarPlay or Android Auto with the Spotify app, you can play the latest songs from your favourite artists, charts and playlists. Plus, browse through the collections of friends, artists, celebrities and radio stations all from the comfort of the driver's seat.
Moreover, with Alpine's extensive sound tuning built-in you can apply simple one touch audio adjustments to make your cabin space sound brilliant, or for pro-level users and enthusiasts a host of advanced tuning functions are available.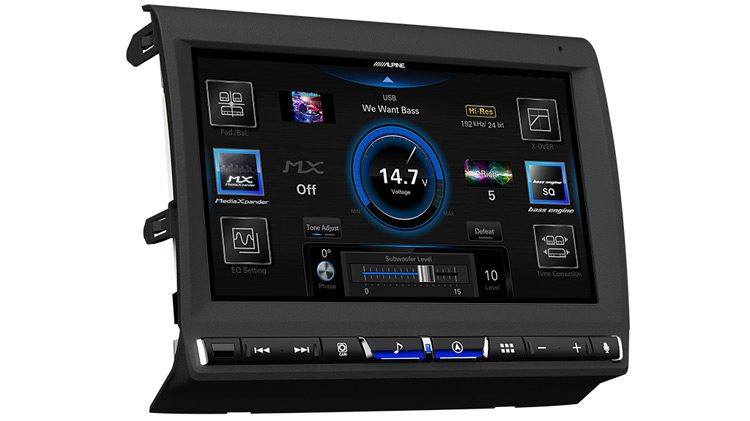 HDMI Connectivity 
HDMI enables connectivity to a number of different devices including smartphone mirroring*—making audio and video playback possible in high-definition through the 9" display for virtually limitless entertainment. What's more DVD and CD's can be played back in high resolution via the optional DVE-5300 optical drive. *Check iPhone HDMI compatibility for compatible devices.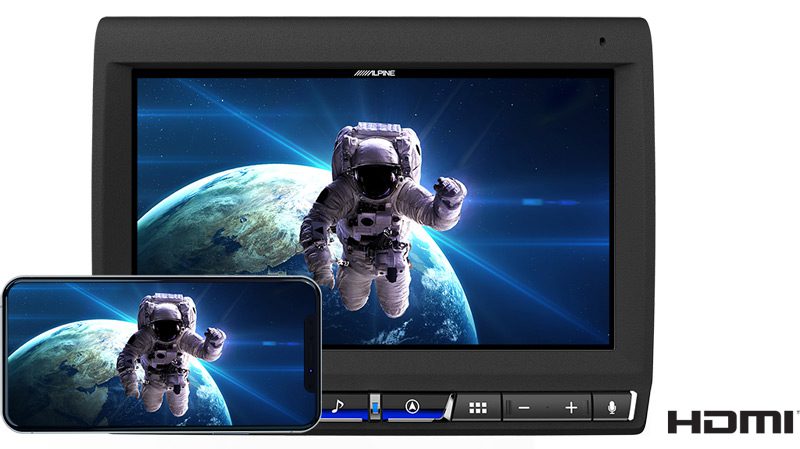 Direct Camera Port
The i905-LC70 provides the opportunity to add a reverse and either front or side camera directly to the unit itself. You can toggle between these camera's directly from the camera screen, allowing a wide view of any potential obstacles around your vehicle.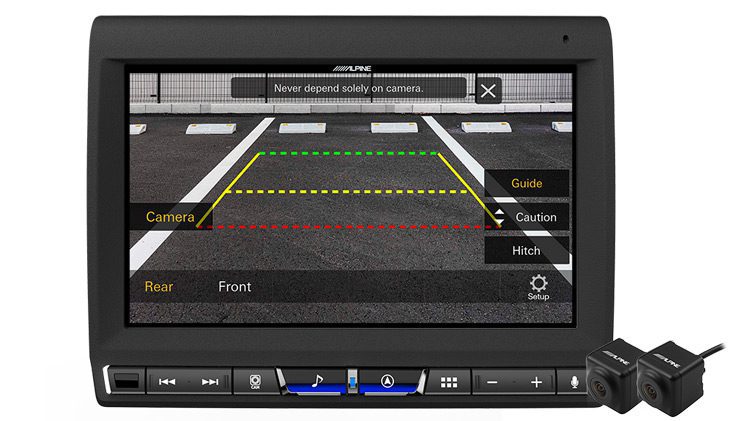 Suitable for Toyota Land Cruiser 70 Series
Alpine provides you with all the necessary components to seamlessly integrate the superb i905 into a Toyota Land Cruiser VDJ79 Series. The elegant design of the fascia delivers a perfect replacement to the factory dash while the included mounting brackets ensure everything behind the dash is in place and easy to install. To accommodate the massive 9″ touch screen Alpine have included a replacement hazard key that fits into a blank slot in the factory dash. This unique design ensures all important features are perfectly integrated with this magnificent upgrade.
This Alpine Perfect Fit Solution has been made to suit the following vehicles:
Compatibility:
| | |
| --- | --- |
| Model | Year |
| VDJ79 with MY2010+ dash | 2010 – 2021 |
***This kit does require the relocation of the Hazard Light button
We strongly recommend this product is installed by a professional. Please contact us about organizing an installation!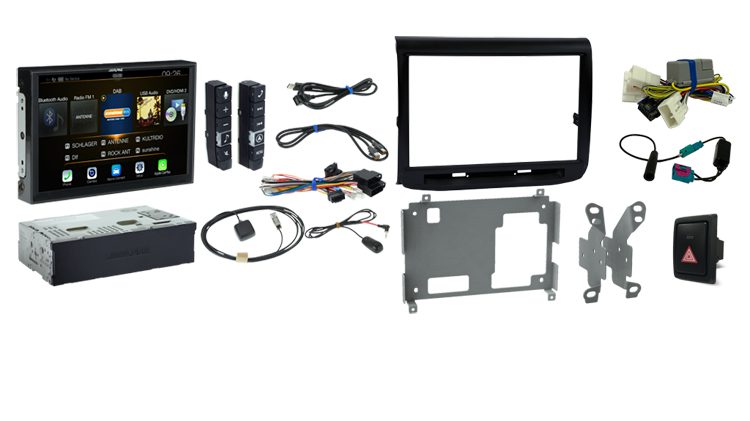 Specifications: Click Here for more info