Description

The next generation of Alpine S-Series amplifiers are designed to take your car audio experience to the next level without breaking the bank. With a sleek new redesign and upgraded features from their predecessors, these amplifiers offer exceptional performance and power on an affordable budget.
The S-Series S2-A55V 5-channel amplifier delivers 60 Watts RMS @ 2 Ohms of pristine high-fidelity signal to each of your car's front and rear speakers while powering a subwoofer with up to 300 Watts RMS at the same time. The amp's combination of Hi-Res Audio capabilities in its 4-channel section and extra bass power from the sub channel brings your music to life, with all the precise details, pounding beats, and emotional power clearly revealed. For a 3-channel 2-way system, you could also use the amp to drive a pair of front high-performance speakers with 120 Watts RMS each, while powering a subwoofer with 300 Watts. A variable bass boost on the sub channel allows you to dial in some extra kick and impact to your system's low-frequency sound. You can even add an optional wired remote to control the level of bass from your front seat.
High- and low-pass filters put you in command of the frequency spectrum that reaches your speakers and subs. The amp includes pre-amp- and speaker-level inputs, so you can install it in almost any vehicle, even one with a factory radio. When using the speaker-level inputs, the amp can sense the incoming signal and turn itself on, eliminating the need to run a separate turn-on wire to the receiver or fuse box.
Alpine S-Series amplifiers are also available in mono and 4-channel configurations.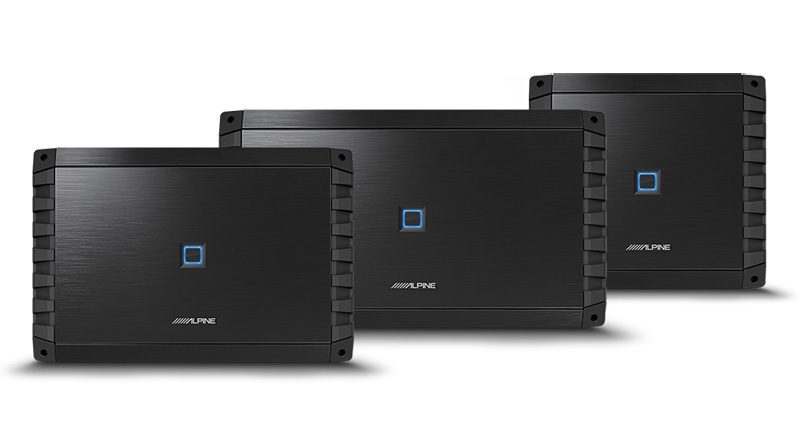 Hi-Res Audio Made Accessible
The Next-Gen Alpine S-Series S2-A55V 5-Channel Amplifier is Hi-Res Audio certified and able to reproduce up to 40kHz frequency response. This ultra-wide bandwidth coupled with the elevated S-Series design brings out a new benchmark for entry-level performance and price. Listening to Hi-Resolution Audio allows you to feel every emotion and hear every nuance; every detail of your favourite artist's original studio performance.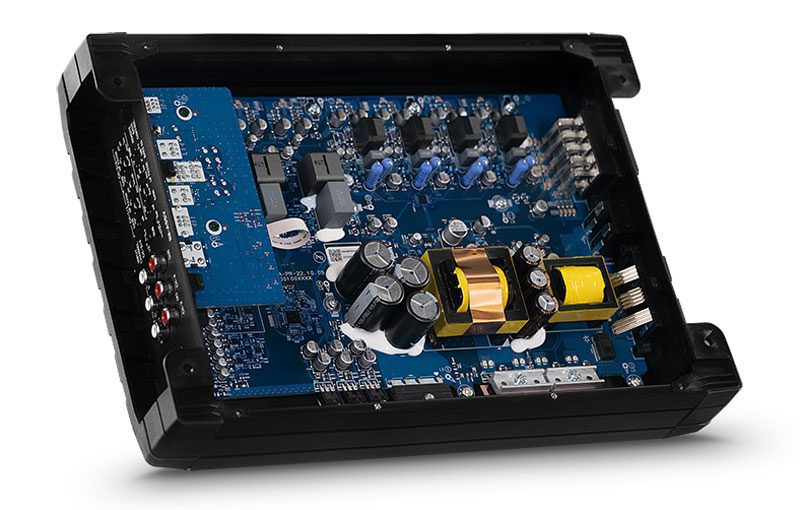 Specifications:
RMS Continuous Power
Per Channel into 2 Ohms, 14.4V (≤1%THD+N): 4 x 60W + 1 x 300W
Per Channel into 4 Ohms, 14.4V (≤1%THD+N): 4 x 40W + 1 x 200W
Bridged, 4 Ohms, 14.4V: 2 x 120W
THD+N (@ 10W into 4 Ohms): <0.03%
Damping Factor: >100 (speaker channels) / > 750 (subwoofer channel)
Frequency Response 10-40kHz (Hi-Res)
Dimensions
Heat Sink (WxHxD) mm: 302 x 57 x 210
Weight: 3.2 kg