Description
****Also available for purchase with 128GB or 256GB micro-SD cards
The new BlackVue DR770X features Full HD front protection for your vehicle, powered by Sony STARVIS™ image sensors for best image quality under any light. Also included are GPS logger, built-in Wi-Fi, Cloud connectivity, impact and motion detection.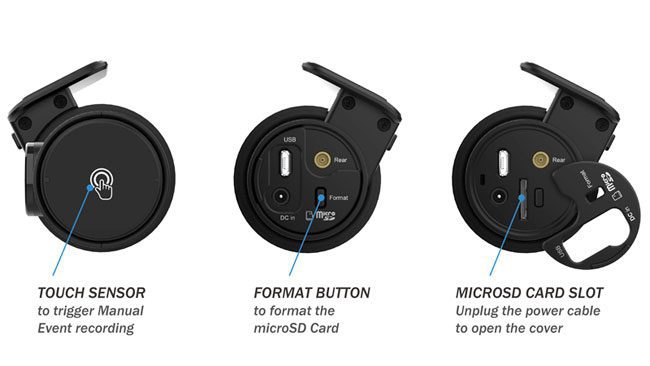 BUILT-IN WI-FI AND GPS
GPS: visualize the location of your vehicle on the map during video playback and overlay speed on videos (can be hidden in settings).
Wi-Fi: lets you connect to your BlackVue with a smartphone or tablet. Wi-Fi also lets your BlackVue connect to BlackVue Cloud via any home or mobile Wi-Fi hotspot (router).
60FPS HIGH FRAME RATE FOR EXTRA FLUIDITY
The camera records extra fluid videos at 60 frames per second, keeping all details sharp even in fast action. With 60fps, motion blur is much reduced compared to 30fps. That means your BlackVue can better capture details–like license plates–even in fast-moving objects.
1080P VIDEO QUALITY WITH SONY STARVIS™
Dual Full HD 1080P Cameras providing crystal clear details, allowing you to capture license plates both in the front and rear vision. The new Sony STARVIS CMOS sensors provide leading edge video clarity day & night.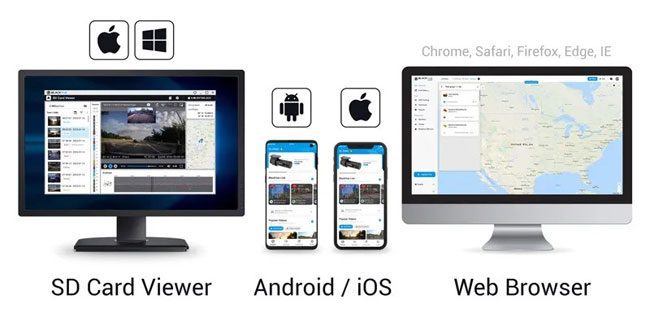 BLACKVUE APP
They let you easily change your BlackVue configuration settings and browse through your videos in an intuitive way. With the BlackVue App, connect to your BlackVue in Wi-Fi to access files and check realtime Live View for easy setup of your dashcam.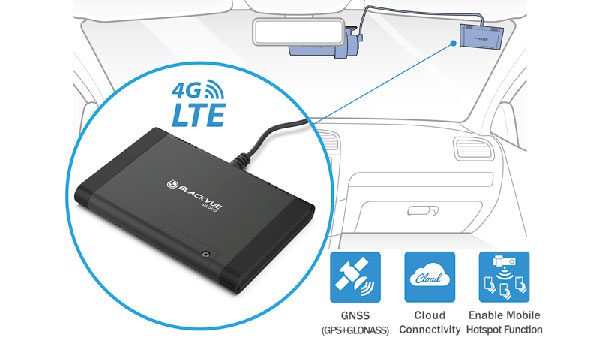 BLACKVUE OVER THE CLOUD 
BlackVue Over the Cloud combines state-of-the-art dashcam technology with cloud ubiquity to make the most out of your BlackVue dashcam. New to the X series is the availability of true remote video playback by adding the optional external 4G LTE Module CM100. Video backup, surveillance in real-time, GPS-tracking, and notification alarms provide endless security possibilities. BlackVue Over the Cloud is all about using your dashcam to its full potential, so that you and your car are always connected.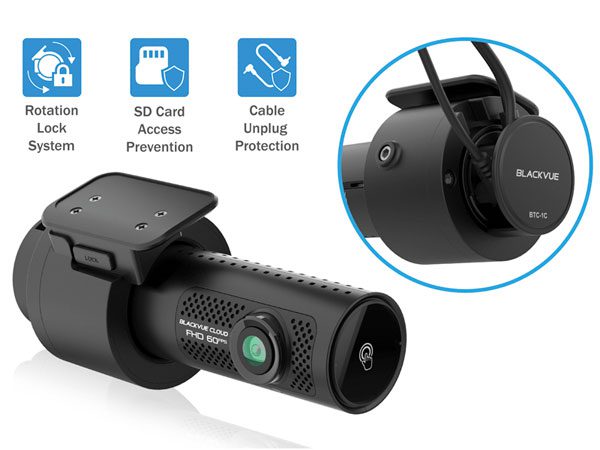 TAMPER PROOF CASE (Optional)
The BTC-1C is a special-purpose mount designed to prevent tampering.
It replaces your dashcam's original mount. The side cover, fastened by two hex screws, blocks the access to the microSD card and cable connectors as well as preventing rotation.
REAR CAMERA PORT (Optional)
The single-channel DR770X-1CH has a port to connect a secondary camera, would you wish to upgrade in the future. With a secondary camera and corresponding video cable, turn your DR750X-1CH into DR770X-2CH, DR770X-2CH IR or DR770X-2CH TRUCK