Description
****Also available for purchase with 128GB or 256GB micro-SD cards
The all new BlackVue DR970X-2CH LTE features 4K Ultra high-definition front and full high-definition rear protection for your vehicle and Built-in 4G LTE for hassle-free cloud connectivity anytime, from anywhere in the world.
Including intelligent parking mode monitoring with impact and motion detection, GPS logger, built-in Wi-Fi and mobile hotspot function this dash camera is an advanced total package.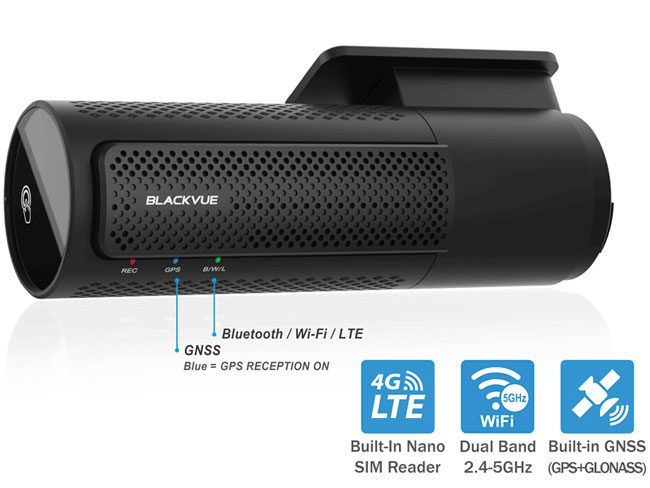 Built-in 4G LTE for hassle-free Cloud connectivity. Insert the SIM Card in the tray, power the BlackVue, then follow the steps in the BlackVue App's "Connect to Cloud" menu.
Front camera: 8 megapixels CMOS sensor recording in 4K Ultra High Definition (3840×2160) at 30FPS (155-degree view angle).
Rear camera: 2.1 megapixels Sony STARVIS™ recording in Full HD (1920×1080) at 30FPS (139-degree view angle).
GPS: visualize the location of your vehicle on the map during video playback and overlay speed on videos (can be hidden in settings).
Wi-Fi: lets you connect to your BlackVue with a smartphone or tablet. Wi-Fi also lets your BlackVue connect to BlackVue Cloud via any home or mobile Wi-Fi hotspot (router).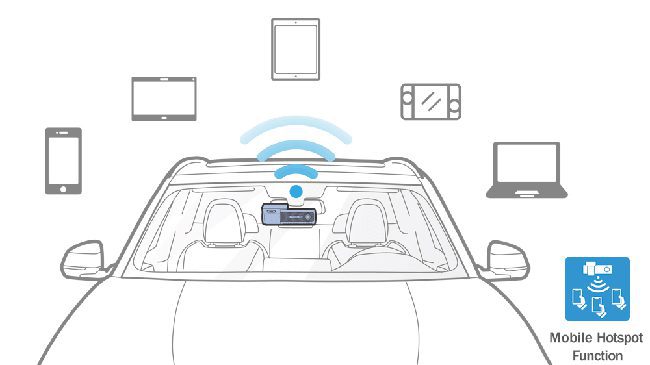 With a mobile hotspot function, the BlackVue DR970X-2CH LTE can turn into a mobile internet router for up to five devices concurrently. This means you and your passengers can now use your BlackVue's internet on your laptop, portable game console, tablet or mobile.
To connect to the BlackVue, simply open your devices' Wi-Fi menu, select the BlackVue and enter the dashcam's Wi-Fi password.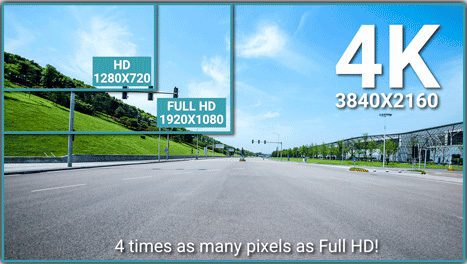 DISCOVER THE 4K DIFFERENCE
4K in a dashcam is not a gimmick. It is a game-changer. It is not about playing videos on a giant screen–although you could do that too. It's about providing video proof. A dashcam is only as good as its ability to capture crucial details–usually license plate numbers. The 8-megapixel 4K UHD sensor does just that by capturing 4 times as many pixels as in Full HD. And with its fast shutter speed, details are frozen in place. Just pause and zoom in.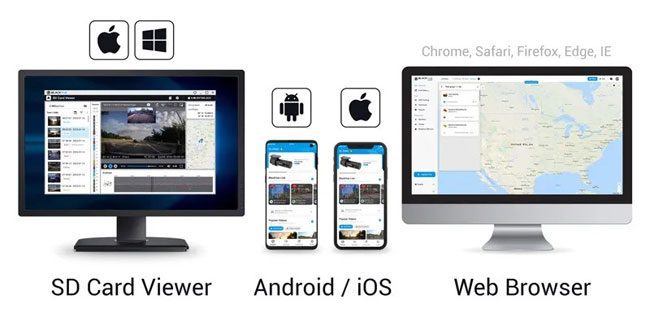 BLACKVUE APP
Easily change your BlackVue configuration settings and browse your videos on your mobile or computer.
With the BlackVue App, connect to your BlackVue to access files and check real-time Live View for easy setup of your dashcam.
With the SD Card Viewer, connect your dashcam's microSD card to your computer to view and backup footage in bulk, as well as export clips, remove sound, etc.
The Web Viewer lets you manage your Cloud-connected dashcams from any web browser at blackvuecloud.com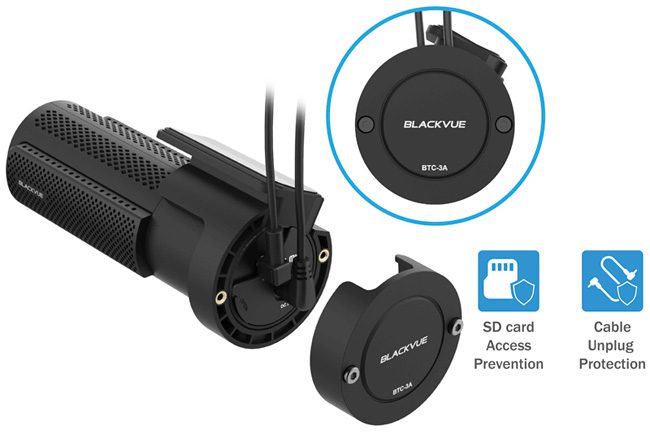 TAMPER PROOF CASE (Optional)
The BTC-3A is a special-purpose mount designed to prevent tampering. It replaces your dashcam's original mount. The side cover, fastened by two hex screws, blocks the access to the microSD card and cable connectors as well as preventing rotation.
****Also available for purchase with 128GB or 256GB micro-SD cards